Iron Man 3: Comic Book Hero
Words by Joe Viglione  When a film rakes in over 300 million dollars overseas prior to the U.S. opening you know it is setting up some great buzz.  Yes, Iron Man 3 holds up well and is not only the best of the Iron Man films, it is one of the most solid of all the Marvel and D.C. comic book heroes translating to film.   It is as if the producers and the director looked at the legacy of the comic...
Long Live The South Bank
The future of the Undercroft, the UK's most iconic skate spot, is under threat. But its skaters are not going to give it up without a fight. Words by Liam Hodkinson A boy in a red snapback cap, skateboard at his feet, is waiting his turn to vault a set of stairs. It is a sunny May afternoon on the banks of the River Thames and the air throbs with the bass of a speaker system nearby. Wheels...
Are Big Clubs Ruining The Potential Of Young...
Words by Matt Whitehouse  For all the FA, Premier League and English clubs promise of investing and valuing youth development there has been a constant issue and concern when it comes to the goal of youth development. For some clubs it appears that success at youth level means winning trophies, yet surely it should be about how many players become professional? As this article will discuss, it is...
Vampire Weekend: Your New Favourite Band
Words by Harry Harris Vampire Weekend's third record is beautifully produced, intelligently written pop music that proves them as a band of real worth, if that was ever in doubt. A few years back I was at home with MTV on in the background, and I heard a song that I could have sworn was "Concrete and Clay" by Unit Four Plus Two, a kind of jangly one-hit-wonder my Dad used to play us that had...
Are You Allowed to Be Iron Man? The Legality of...
Words by Daniel Turner With Iron Man 3 about to hit theaters, and costumed "superheroes" springing up around the world, some may wonder about the legality of vigilantism. While it's obviously illegal for an ordinary citizen to, for example, fire a rocket into a building — even if you were shooting at the "bad guys" and looked really cool doing it — other anti-crime activities may actually be...
The Apprentice - Back Like A Boil Of Ambitious...
Words by Lucy Sweet 16 hopeless arseholes. 1 hairy barrow boy with a face like Sid James' corpse.  Karren Brady standing about having a fag and rolling her eyes. Yes, it's The Apprentice again, coming back like a recurring boil and bursting all over the boardroom in a shower of ambitious business pus. Thanks to the recession, the latest series of the Apprentice shows the world of work in all...
Score: The Best Football Game on the iPhone
Words byJack Murray Say goodbye to any chance of scoring any real life goals… Score! Classic Goals is an app designed for both iPhone and iPad users that offers the unique experience of recreating some of the most iconic goals in football history with just a flick of your fingers. Since I downloaded it, for the paltry price of 69p, complete submergence into the weird world of tiny footballers...
6 Cornish Surf Spots That Will Ruin A Rookie
I don't blame you for wanting to take a trip down west. It's strange.It's beautiful.It's now easier than ever. The long sandy beaches, the sometimes lovely weather and of course the prospect of becoming a bonafide surf dude. I applaud your inner explorer, and as a native implore you to go beyond the four walls of Newquay, BUT there are a few places that not even your 3 days of swell board...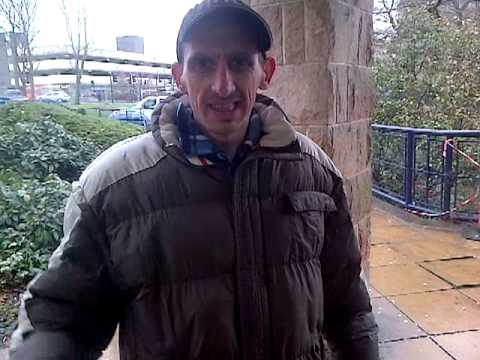 1 tag
2 tags
9 tags
brooklyncalling: Go read this shit and comment calling me a cunt or something equally witty.
9 tags
7 tags
7 tags
Shaken & Stirred: The Horror Of James Bond's...
Shaken & Stirred: The Horror Of James Bond's Playsuit Picture James Bond. What is he wearing? The debonair dinner jacket and bow-tie Connery filled so well in Dr. No? Moore's slightly flared marine blue suit from The Man With The Golden Gun? Brosnan's cream linen ensemble in The World is Not Enough? Daniel Craig bursting out of an Armani tuxedo? Results vary from person to person, but we...
3 tags
9 tags
Faceless Sense Of Void: Generation Terrorists At...
Faceless Sense Of Void: Generation Terrorists At Twenty Years Old After getting over the initial shock of realising 1992 was twenty years ago (a concept I'm still not entirely comfortable with), it was balls to the wall excitement from there on out. Generation Terrorists is due for an anniversary reissue, joining its successors The Holy Bible and Everything Must Go. The reissued version comes...
18 tags
9 tags
4 tags
24 tags
3 tags
4 tags
7 tags
5 tags
4 tags
3 tags
6 tags
3 tags
2 tags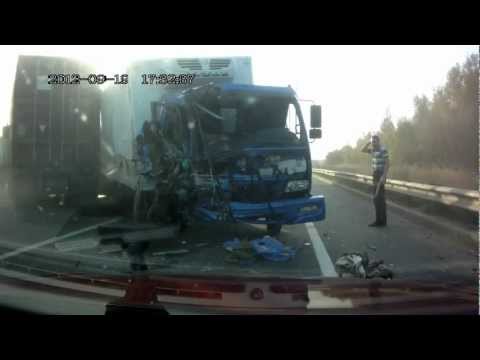 4 tags
4 tags
3 tags
3 tags
3 tags
3 tags
3 tags
4 tags
4 tags
3 tags
2 tags
5 tags
4 tags
4 tags
1 tag
6 tags